Child of Flames
Child of Flames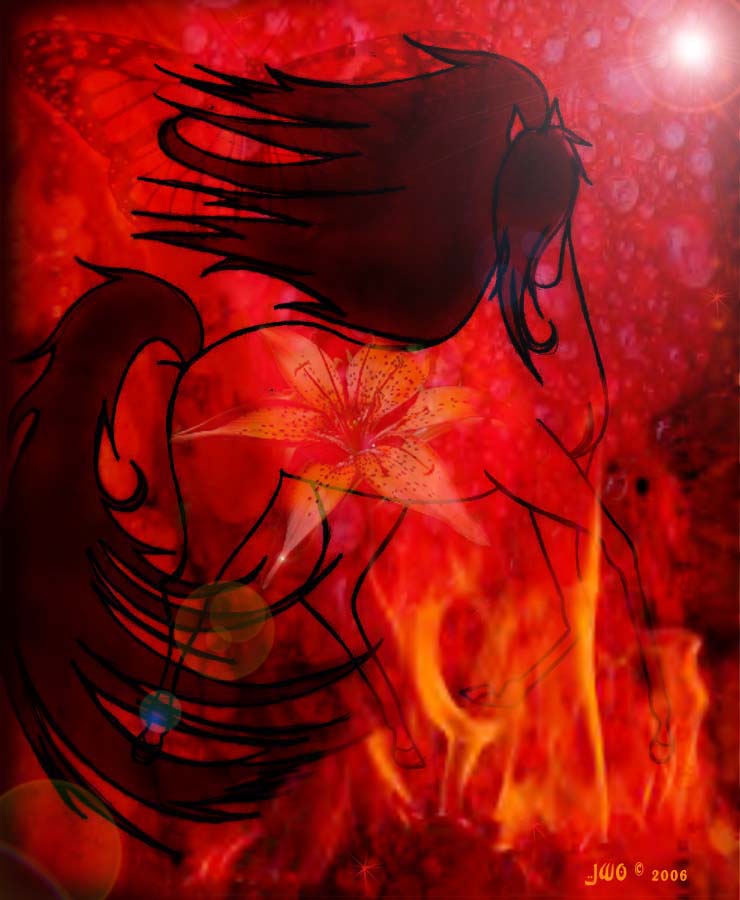 Description
     This picture took way TOO long to finish. I had no idea how much school could kill and devour my artistic creativity and ideas, but nonetheless, I fought it off and managed to create this picture. The horse is a bit dark and vague, and for that I'm sorry. I'm still trying to comprehend the program and this was really an experiment with my skills so far.
 
     Anyways, I went a little overboard with the mane and tail, but I couldn't resist. Hee hee, and I know how demented the legs look (if you can even see them), but oh well. *pats shoulder* You've done good Avali, you've done good... :3
 
     The horse actually reminds me of my pony Leo in his superior buffed-chest purring state when he is trying to impress the neighbor horses, hee hee. It's fun to watch. He prances around and holds his tail and head high, but they don't even pay attention.
 
Avali OUT!