So Fly
So Fly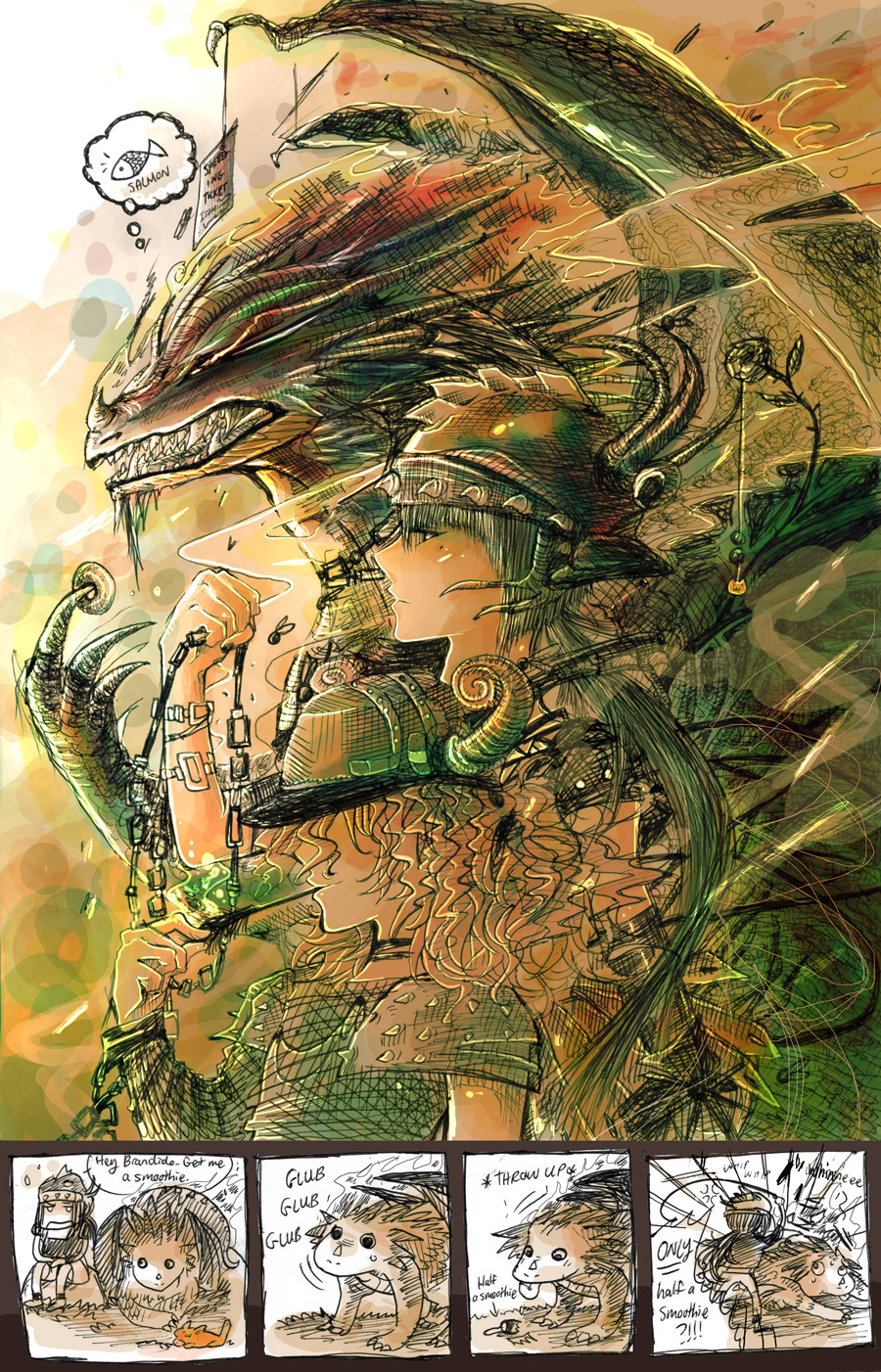 Description
I planned on not submitting any art over the Summer, but QueenPaige was evil and made me How to Train Your Dragon giftart, and I was just,
"D:< OH IT'S ON."
-Because How To Train Your Dragon was THE best movie. THE best movie. ;__; Those that did not like the movie are instantly blocked!- lol jk
So yes, this is giftart for QueenPaige/Ishida16. It is hard to understand the comic strip at the end if you did not watch the movie. Toothless the dragon in the movie regurgitated half a fish for Hiccup, so I expect other dragons to have a refrigerator/storage interface in them. Animal cruelty laws do not include dragons yet, so I am free to whip Brandido however I want. Lol, say no to animal cruelty guyz!
P; Yes, that is a speeding ticket attached to the dragon's wing, the dragon is on fire, and yes, he is trying to eat a donut. I am the cool looking asian in the middle with the gladiator hat, Paige is the curly haired magician girl with the semi-Micheal Jackson viking hat on the bottom, and Ishida is the dragon(who likes SALman).
FAC does not have a "How to Train Your Dragon" category?!!! 10 times the BLASPHEMY!!!! No one just.....
not
puts HTTYD into the category system, you know? I swear, this is a conspiracy!
On a much more important note, BEST WALLPAPER IN THE WORLD, AMIRIGHT?
http://img229.imageshack.us/i/62362444.png/
EDIT:
Gracias por la función!
General Info
Comments
87
Media
Digital drawing or painting
Time Taken
Ocho hours
Reference
Dragon/gladiator hat/Paige's pics