Boku No Hatchi
Boku No Hatchi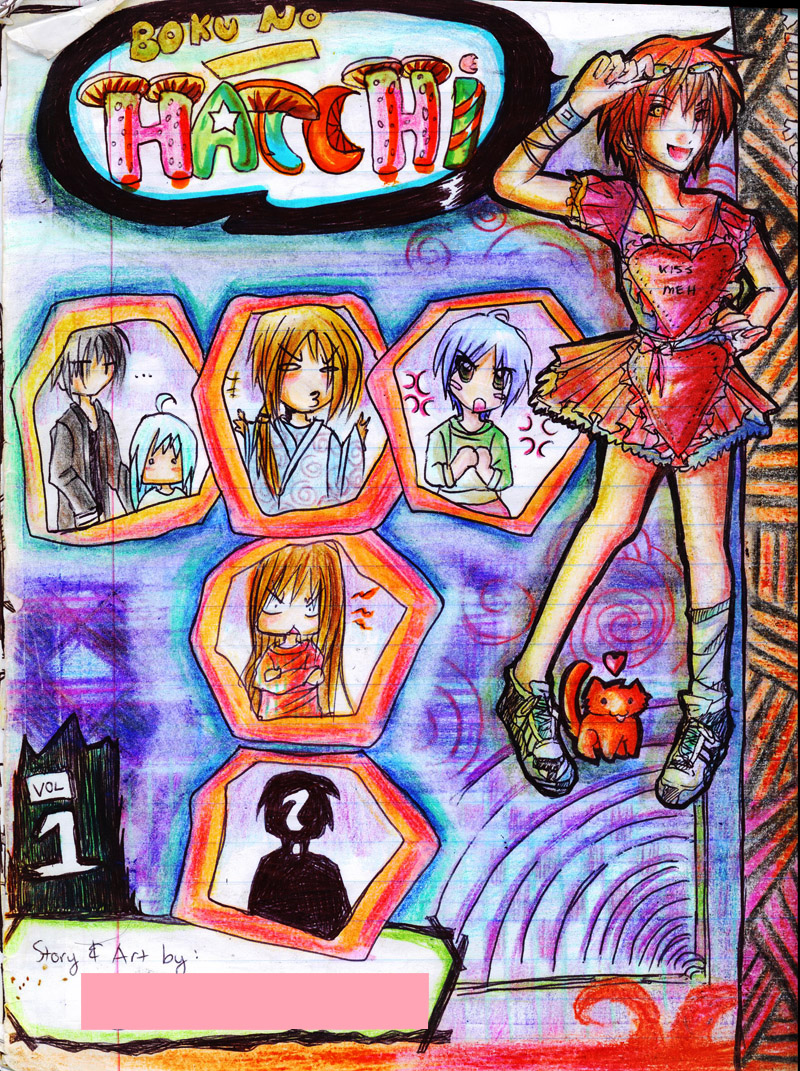 Description
Well, it is finally time I let go of Baku-Haku (Sorry Baku-Hacku lovers! It was reaching an inspiring dead end! If you really want to know, Yuu married Misuku with Misuku being the bride, lol.) and started on a new shoujo manga, which I started on 10/30/09! The art style will obviously be different, but it will develop through the pages and different pens.
Boku No Hatchi ("My Hatchi"):
Hisae Maeda is a leading male model of his time, wooing girls, ladies, women, and even old ladies with his impeccably beautiful & talented modeling skills. However, Hisae secretly hates his job! He runs away to become a male maid under equally as handsome male residents with the alias "Hatchi," a nerdy homeless boy with a love for the small things. -But will this incredible paradise for Hatchi be interrupted so soon with his evil manager constantly trying to find where and "who" he is?
Genre:
Shoujo/Comedy/Pervertedness(lol)
Read my perverted manga or be square! P;
_____________________________________________
Next:
http://www.fanart-central.net/pic-809741.html
General Info
Comments
13
Media
Colored Pencil / Crayon
Time Taken
2.5 hours
Reference