I'm So Cute!
I'm So Cute!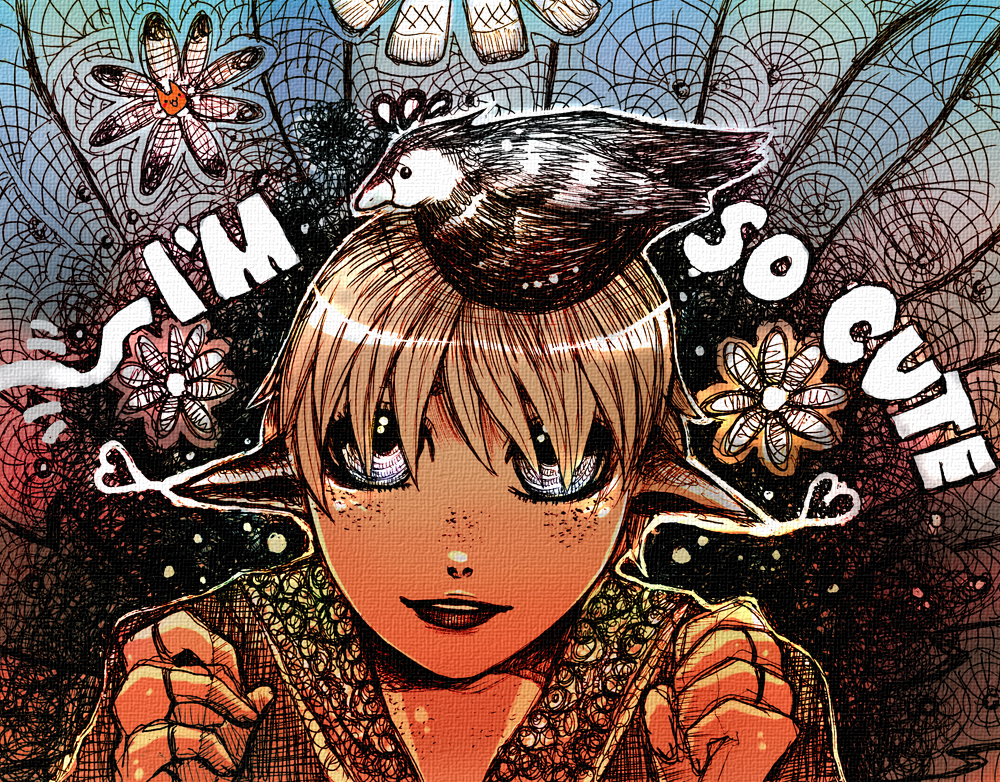 Description
This is gift-art for my friend Stephanie AGAIN. Stephanie gets all the good stuff. I drew her a semi-cute/noble looking elf because that is what the Internet art quiz told me to draw! Drawing this is just to relieve stress, and I never leave a picture unfinished...sometimes.

"~I'm so Cute!" Obviously, the bird is saying that. Not the elf. The bird is cuter. And fatter.

I drew it with ballpoint pen and then edited the colors with Photoshop. You know you are a lazy, stressed, misunderstood college student when you use gradients to color! That is cheating folks. Cheating. My next picture will most probably maybe be the advertisement for the Christmas contest!

Everyone. You all should be studying now. Get off FAC and start studying!