Smaug Boasts - The Hobbit
Smaug Boasts - The Hobbit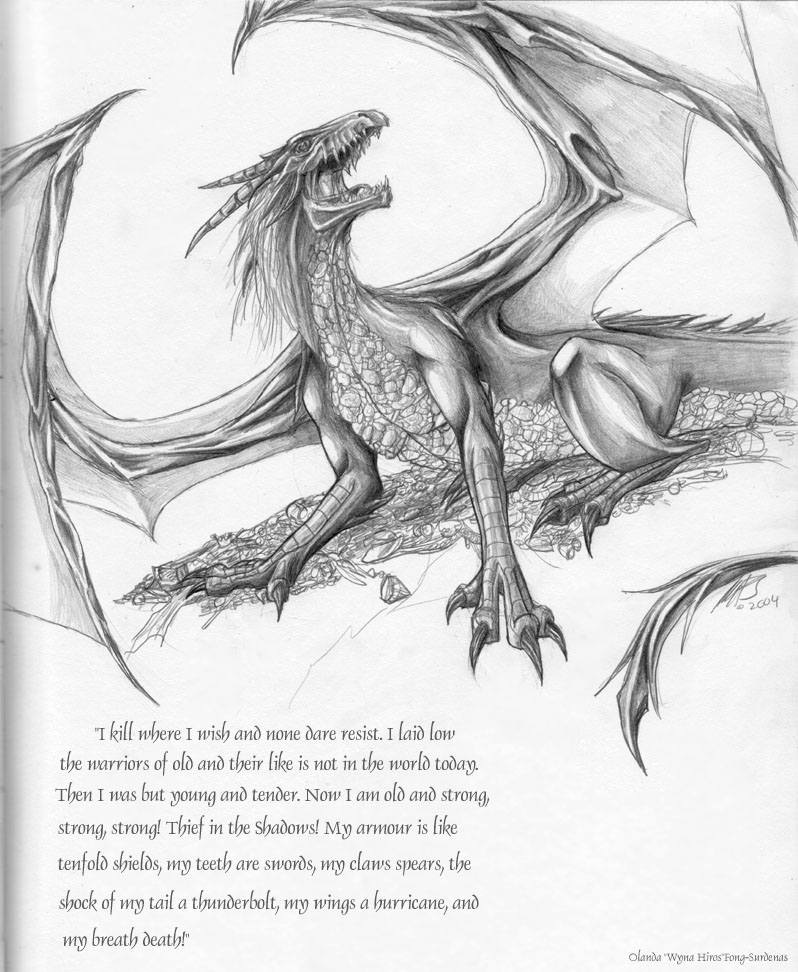 Description
Actually part of a portfolio I'm trying to make right now: you know, to show I can do other stuff besides anime (aka: I call it the "possible transfer to art school" portfolio)<br />
<br />
It was going to be a random dragon, and then I thought of Smaug's speech/arrogant boasting, and I ended up starting to draw him. What can I say? I have a soft spot for the old dragon. <br />
<br />
Anyways, I drew him boasting, and inadvertently showing Bilbo the weak spot on his breast. The Smaug quote is from "The Hobbit" (erm, obviously o.o;;; ).<br />
<br />
Got lazy and didn't bother doing the rest of his lair/hoard. BAH.<br />
<br />
Materials: Pencil. Lots of pencil. And Photoshop for the crappy wording. <br />
<br />
--Wyna<br />
<br />
The Hobbit is (C) J.R.R. Tolkien etc.