Intoducing the new kat BLOO!
Intoducing the new kat BLOO!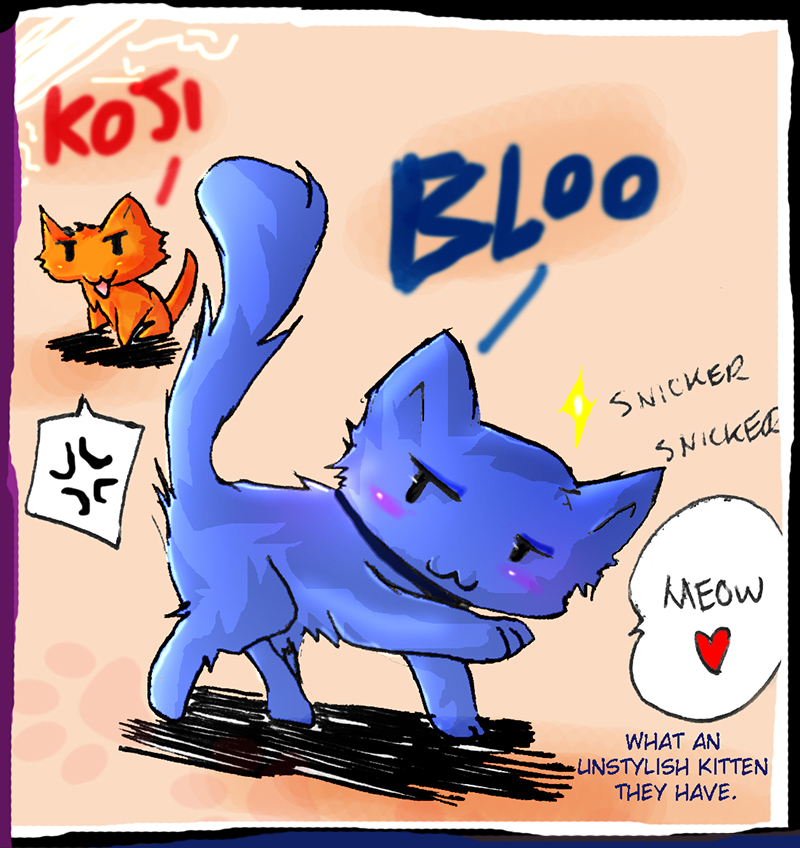 Description
xD BEHOLD!!! MAHHAH! A new addition to my pictures, it's my adopted cat from miknart called BLOO!! O.o Why...the reason why his name is Bloo, the same as the Bloo from Foster's Home for Imaginary Friends(that is a freakin HUGE TITLE)? -BEcause this kitty was based off of him! >:D

I mean....jsut look at him. He's soooo.......blue. <3 xD I decided to tell you guys me orange kitty's name! His name is Koji! :3 He actually has a full character bio. LOL. Koji is more of an OC than Mika-chan. Now he has a playmate! LOOK KOJI! IT'S YOUR NEW BUDDY BLOO!!!

-------

Koji: :3 MEW! *Scratches Bloo's face*

Bloo: >X3 HIIIIIIIIIIISSSSSS!!! (O_e I'LL KILL YOU!!!)

:D See? They love each other already!
General Info
Comments
114
Media
Digital drawing or painting
Time Taken
1 hour and 1/2 XD
Reference
miknart's picture of Bloo in her gallery