FAC Sam mascot
FAC Sam mascot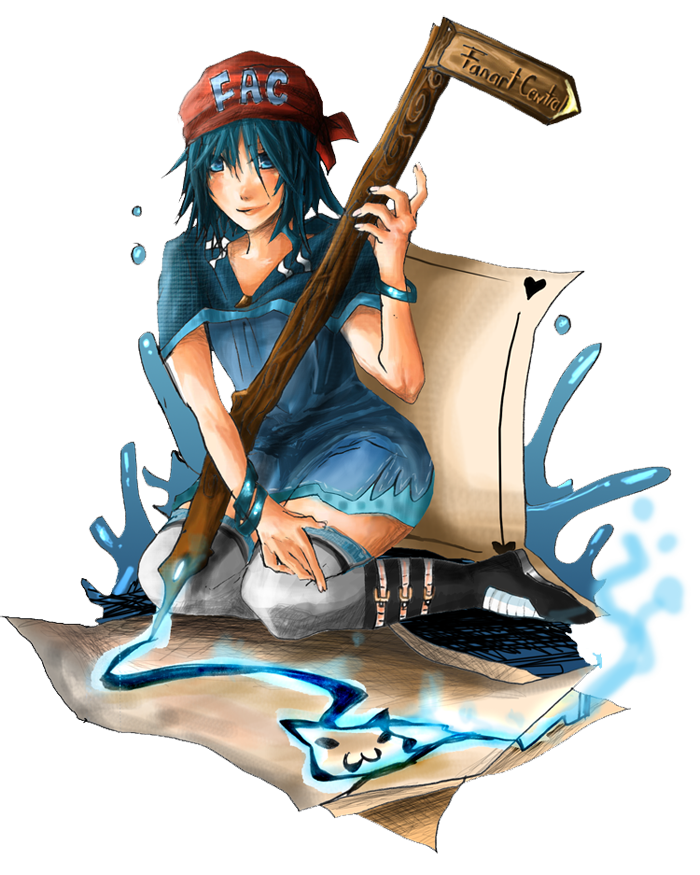 Description
If you guys didn't already know, FAC is starting to choose a new mascot for the site. The old cat is getting a little boring, so we are making an improved version of the pherel in addition to bringing back the human mascot that accompanied the cat a long time ago named Sam. Here is the link for more information if you want to submit your own suggestions of ideas for the new mascots:
http://forums.fanart-central.net/viewtopic.php?t=41000
This project is NOT a contest! D; So don't draw something and hope to get something in return. I did this for fun and because I love this site so much that I would SPEND 18 HOURS drawing something for it. ;__; *eyes bleeding* I think I'll take a nap soon, and then after that, I'll take a deep breath and do some of my long-awaited homework. Winter break is more stressful than actual school days!
P; They said the pictures had to be feature quality. I don't know...does this kind of picture look like it could pop up in the Featured category? The mascot didn't need that fancy of a background, so is the pose and style of the picture feature quality? UGGHHH my lack of sleep kills me!!!!
*dies*
Oh. And enjoy! Sorry I didn't make a Christmas picture; I was working on this!- HAHAHHAHA-*hit*
General Info
Comments
39
Media
Digital drawing or painting
Time Taken
18 hours
Reference
FAC's color layout