crayons1866
crayons1866's Profile
| | | | |
| --- | --- | --- | --- |
| Username | crayons1866 | Gender | Female |
| Date Joined | | Location | Antarctica |
| Last Updated | | Occupation | Pirate |
| Last visit | | # Pictures | 1 |
| | | # Comments Given | 519 |
Member Info
Jordans the name-everything my game
she is crazy and random
Ioves music and  play the guitar.
has 2 cats ....no more fish
likes to draw but it takes time.
likes to watch scary movies, and i like to think up stories.
, ask me more questions and i will give u an answer.
Crayons and snow are fun.
beautious  
TOP FAVORITE BANDS- Avenged Sevenfold, KoRn, System Of A Down, Slipknot, Megadeth, Disturbed, Metallica, The Offspring, Mudvayne,  Nine Inch Nails, Linkin Park, Weezer, Iron Maiden,My Chemical Romance, Mushroomhead,  Atreyu, Ashes Divide, Soundgarden, Alice In Chains, Chevelle, Coheed And Cambria, Guns 'n' Roses, Rob Zombie, Nirvana, Pearl Jam, Queens Of The Stoneage, Breaking Benjamin,Pantera, Smashing Pumpkins, Silverchair, Sublime, Red Hot Chili Peppers, Tool, A Perfect Circle, Moltley Crue.      
I like reading books an some manga.  
Stud much...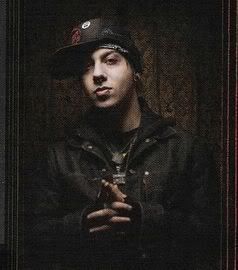 recent_or_popular
favorite
faves_faves
Favorite Artists' Recent Submissions
Favorite Authors' Recent Submissions